Advantage™ fast-acting flea treatment
Fast-acting flea treatment for dogs, cats, rabbits and ferrets. Effective, easy to apply spot-on treatment that kills fleas on contact, which means there's no need for them to bite. Reinfesting fleas stop biting within just 3-5 minutes and fleas are killed for a month. Safe to use on puppies from birth, & on pregnant and lactating animals.
Why choose Advantage™ for your dog?
Kills fleas, flea larvae and lice

Protects for a full month

Kills adult and larval fleas, breaking the lifecycle

Suitable for use in dogs, and in puppies from birth.
Prevents and treats:
Fleas, flea larvae and lice
Ready to protect your Dog from fleas?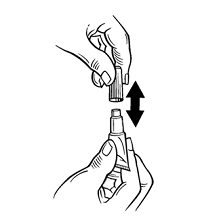 1.
Remove the required tube(s) from the packet. Hold the tube upright and away from you, and pull off the cap.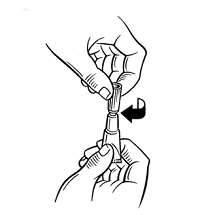 2.
Reverse the cap and push the cap back on the tube. Twist the cap to break the seal, and then remove the cap from the tube.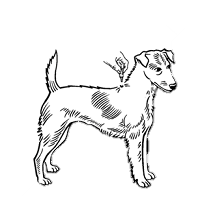 3.
Part the hair until the skin is visible. Place the tip of the tube on the skin and squeeze the tube firmly twice and apply the solution directly on the skin. See below for further details.
The animal should be standing for easy application. Remove any collar prior to application and replace when product is dry. Avoid pet's eyes or mouth. Advantage™ remains efficacious following shampoo treatment, swimming, or exposure to rain. Avoid applying the product while the animal is wet. If washing animal during use of this product use a soap free shampoo.
For very large dogs over 50 kg, apply 2 tubes of Advantage™ for dogs over 25 kg (blue) using one tube between the shoulder blades and one tube on the midline of the back between the hips. Please refer to product label for site of application.
Record the treatment date and repeat monthly or as required.
SEE PRODUCT LEAFLET FOR FULL DIRECTIONS
FOR EXTERNAL USE ONLY
DO NOT USE in rabbits that may be consumed or processed for human consumption.
Top questions about Advantage™
Advantage™ is a registered trademark of Elanco