Learn how to protect your dog against Canine Ehrlichiosis, a new disease spread by brown dog ticks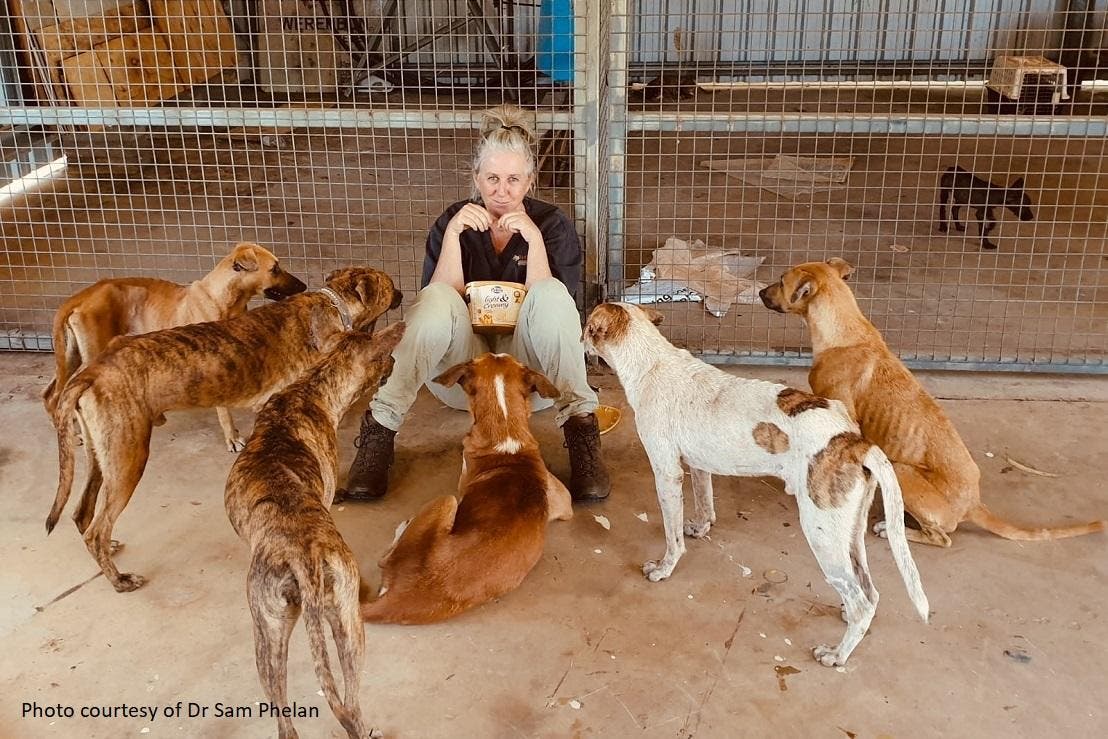 Protect your dog from Canine Ehrlichiosis
Canine monocytic ehrlichiosis, or 'ehrlichiosis' for short, is a tick-borne disease that first appeared in a dog in the Kimberley region of Western Australia in May 2020. Since then it has rapidly spread to dogs across many parts of northern WA, the Northern Territory and northern South Australia. It has also been detected in dogs that have travelled to New South Wales and Victoria and is predicted to spread to dogs in other parts of the country.
Ehrlichiosis is caused by a bacteria, Ehrlichia canis, that is transmitted between dogs by the bite of an infected brown dog tick. Experts have warned that this 'epidemic' is the most serious threat to canine health in Australia since the parvovirus outbreaks more than thirty years ago. In the short time since it emerged in Australia, this disease has caused suffering and death in hundreds of dogs. Signs of ehrlichiosis vary and can include fever, lethargy, loss of appetite, cloudy eyes, discharge from the eyes and nose, weight loss, anaemia and bleeding (e.g. nose bleeds, red patches under the skin). However, not all infected dogs show signs of the disease. There is no vaccine available, and unfortunately, antibiotic treatment is not always successful.
Studies have shown that Ehrlichia canis can be transmitted within 3 hours of tick attachment1 , which is faster than most tick products can kill ticks. The implication for protecting individual dogs is that a tick product that repels ticks, to prevent ticks biting, is critical. Due to the continuing spread and threat to animal welfare, the Seresto Collar for Dogs has been approved by the veterinary medicines regulator APVMA under a special permit2 to reduce the transmission of Ehrlichia canis between dogs by brown dog ticks3 , because unlike many tick products, Seresto repels and kills ticks on contact, so they are killed before they bite. Although most other tick products kill ticks too slowly to prevent transmission of E. canis, many are highly effective at killing ticks on dogs, and so also have an important role to play in curbing the wider spread of this serious canine disease.
For more detailed information about ehrlichiosis, here are several government and veterinary website resources:
AMRRIC - Animal Management in Rural and Remote Indigenous Communities (Ehrlichiosis resources)
National pest and disease outbreaks – Ehrlichiosis in dogs, www.outbreak.gov.au
Australian Veterinary Association – Ehrlichiosis - some frequent questions answered (vetvoice.com.au)
RSPCA - What is Ehrlichiosis? – RSPCA Knowledgebase
Agriculture Victoria - Dog tests positive for ehrlichiosis in Victoria | Media releases | Media centre | About | Agriculture Victoria
Department of Primary Industries and Regional Development (WA) – Ehrlichiosis in dogs
Department of Industry, Tourism and Trade (NT) – Ehrlichiosis disease in dogs
Department of Primary Industries and Regions (SA) – Ehrlichiosis disease in dogs
Department of Primary Industries (NSW) – Ehrlichia canis
Department of Primary Industries, Parks, Water and Environment (TAS) – Ehrlichiosis in dogs
Elanco would like to acknowledge the important work of all veterinarians and animal health workers dealing with ehrlichiosis across the country. Animal Management in Remote and Rural Indigenous Communities (AMRRIC) has been at the front line of combating this new disease. AMRRIC supports animal care and management in Aboriginal and Torres Strait Islander communities, with an approach founded on a deep respect for the cultures and traditional ways of Aboriginal and Torres Strait Islander peoples, recognition of companion animals as being intrinsic to the fabric of the community, and acknowledgement of the inseparable link between the health and wellbeing of companion animals and that of their owners and their communities. To learn more, or to donate to AMRRIC, visit https://www.amrric.org/.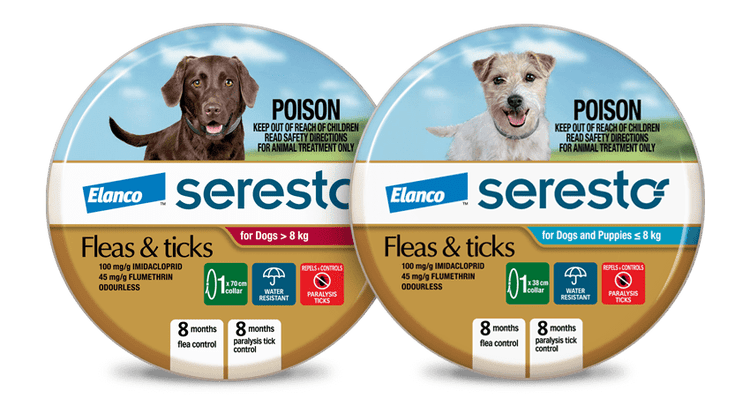 Seresto provides dogs with long-lasting flea protection for 8 months and tick protection for 4 months