Pets are brilliant at keeping us company and lifting our moods when we need it most – exactly what we need when we're spending more time at home in these unusual times.
Luckily, your cat or dog will be delighted by the extra attention, particularly if it means snoozing on your lap while you work from home, or a game of fetch on your lunch break!
We all know too well how important it is to look after our own health right now, and our pets are a big part of our lives, so here's a few ways you can ensure you can stay healthy while hanging out together.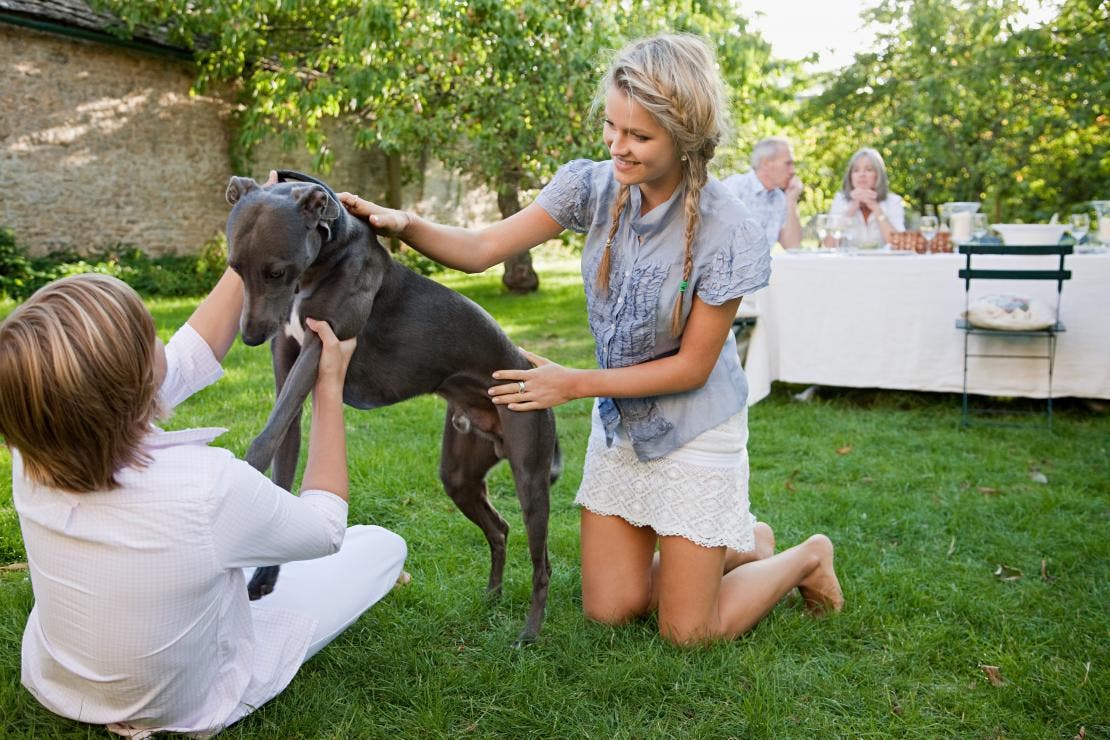 Always ensure you check local government advice around social distancing and self-isolation and wash your hands regularly when touching animals.
Stay on top of regular treatments
With the whole household spending more time at home, it's even more important to ensure your pets don't bring any hitchhiking fleas or ticks from the garden or their daily walk.
Keeping on top of your usual flea, tick and worming treatments will help prevent an infestation , keeping your pet and your household healthy.
There's help if your pet falls ill
Vet practices are continuing to work hard, ensuring our pets stay safe and well. If your pet does fall ill, it may not always be possible to physically visit a veterinary practice due to restrictions around social distancing and isolation, but in the majority of cases your veterinary surgery will be providing support to their clients.
Vet practices are increasingly using technology such as video calls, to examine pets virtually and speak to the owner about their concerns. Check your surgery's website for more details.
Prioritise exercise
When our movements are restricted, regular exercise is key for us and our pets, so we stay healthy physically and mentally. You may be anxious to ensure your pet doesn't get bored, but it is possible to over-stimulate pets, so build in some quiet time too.
For dogs
If you are permitted to venture outside for exercise, dog owners can still go on 'walkies'. Ensure you practise social distancing, remaining more than two metres away from any other dog walkers and people you see on your route at all times.
If you're self-isolating and you have a private garden, keep active with your dog by playing games. If you are not able to go outside at all, there are some great ways to exercise indoors, such as by creating obstacle courses and keeping them mentally stimulated by teaching them new tricks.
For cats
It can be easy to assume that your feline friend sleeps all day but if you're restricting them from going outside, you'll need to ensure you've got some exciting toys and games that keep them moving. For house cats, it's you who is invading their days of solitude, so be prepared to give them the space and time alone that they're used to.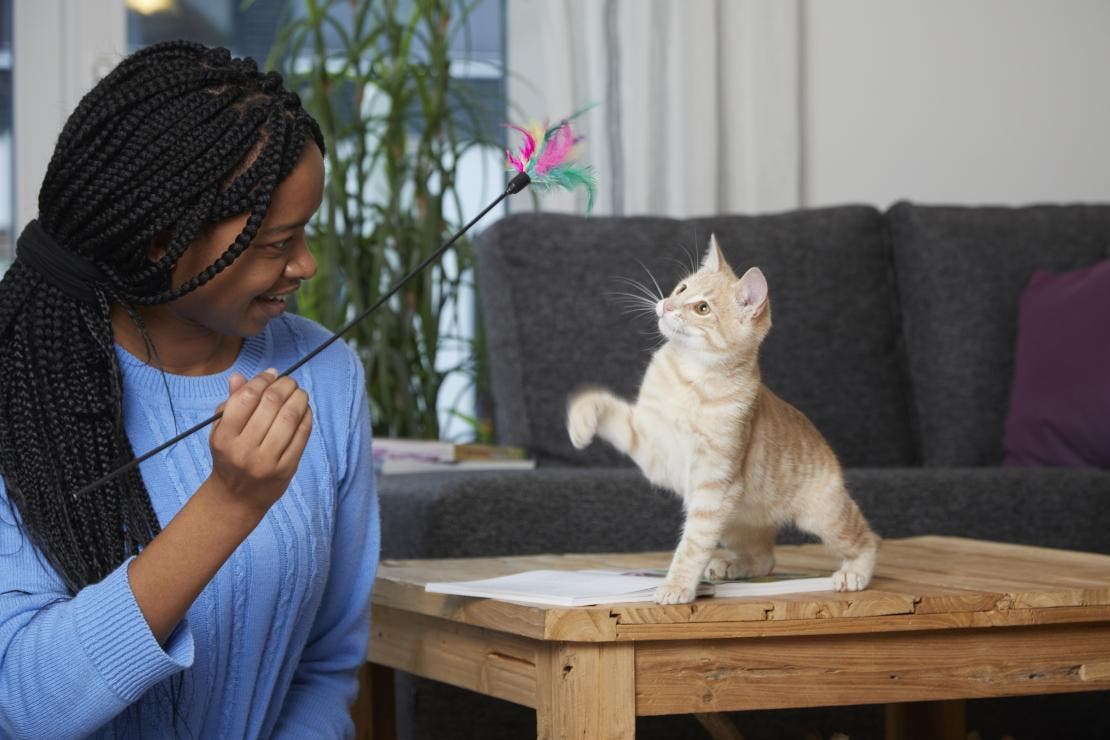 Taking your pets to the toilet
One of the biggest issues will be how to take your pets to the loo. If you don't have a private outdoor space and your outside time is restricted, you may need to go back to some potty training.
Choose a space in your home where you would prefer your dog or cat to do their business and put down newspaper or absorbent pet pads and for cats, you may have an old litter tray in the loft from the kitten days. It's important to wash your hands and the area regularly to avoid any diseases that can be spread from pets to humans.
Remember, other people may find it hard to look after their pet at this time, particularly if they are elderly or fall ill, you may want to check in with you neighbours in case they need help walking their dog or accessing essential items.
For any further advice you need on COVID-19 , refer to government communications and the World Health Organization.