Choosing your new dog's name is an art. Here are some naming conventions to look out for, what to avoid, and how much difference a name makes when it comes to a dog's obedience.
You're going to be calling it in parks, on high streets and across neighbours' gardens for years, so choosing your dog's name is a crucial decision – and probably the single most important word your dog will ever learn. No pressure.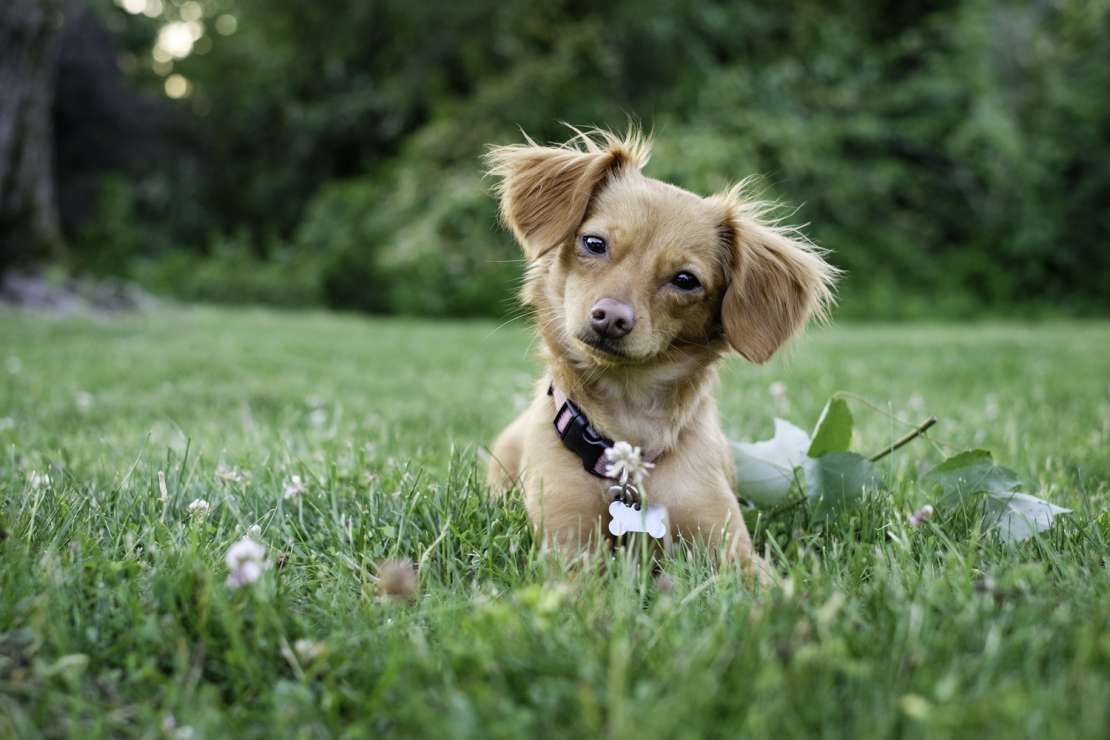 What's everyone else doing?
As of 2017, according to an extensive study of pet insurers and communities conducted by DoggieNames.com, the 10 most popular dog names in the English-speaking world are:
Females
Bella
Lucy
Molly
Poppy
Daisy
Abby
Lola
Luna
Maggie
Coco
Males
Max
Charlie
Buddy
Alfie
Leo
Cooper
Bailey
Rocky
Jack
Bear
These are all perfectly pleasant, but it's rewarding to steer away from the most popular name choices to help your canine companion stand out from the crowd, and avoid a dog-jam when you summon them in the park. Choosing a name that's less common can also minimise the danger of them being mixed up with other dogs by groomers, at kennels and in vet surgeries.
Can a name affect dog behaviour?
Some dog-behaviour experts agree that puppies are better at distinguishing their name if it starts with a hard consonant, such as C, K, T or B and ends with a long vowel sound such as an E or O. It's also advisable to keep your dog's name to one or two syllables to help him recognise it among other words. Lastly, remember to avoid names that sound similar to a command, such as Kit ('sit'), Jo ('no') or Ray ('stay').
What are the best sources of inspiration?
Many people allow young children to name a family dog, but if you go down this route, try to avoid calling them after characters from popular TV shows or singers that will seem dated in a few years. Fifty-three percent of owners – and three-quarters of millennial owners – have named a dog after a movie, celebrity, TV or book character, according to a survey by Rover.com. Instead, try to find a name that fits your dog's personality. Get to know them for a while before making the big decision, and you'll often find that names you had favoured at first don't seem quite right and vice versa.
Want to know more?
A Puppy Journey: From a single cell to a 12 week old puppy