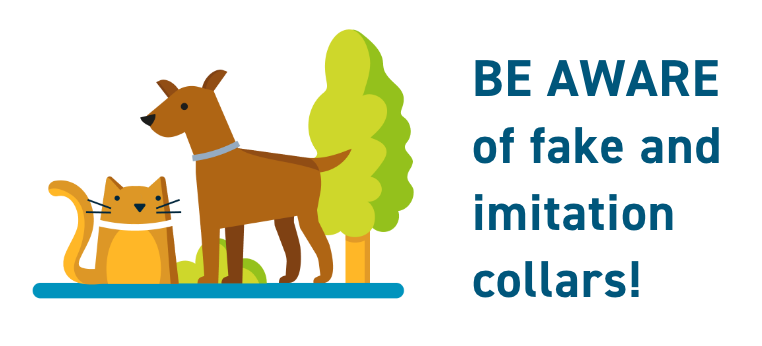 Due to the popularity of the Seresto Flea and Tick Control collar amongst pet owners and their pets, it has become a target for fake and imitation collars, made by fraudsters looking to cash in on your efforts to keep your pet protected.
Purchasing a fake or imitation collar can leave your pet unprotected, and cost you and your pet more in the long run.
Your pet's health and protection are the most important things to us. So, we've created this page to help make it easier for you to purchase a genuine Seresto collar.
Click here to buy from an approved retailer.
Where to purchase Seresto Flea and Tick Control collar?
An authorised online retailer

Your local agricultural store
Unauthorised online platforms

Suspicious advertisements via Facebook and Instagram

Cheap alternative collars imitating Seresto
Seresto Flea and Tick Control collar
How to avoid purchasing a fake or imitation Seresto Flea and Tick Control collar.
Worried you have bought a fake collar? Here are some tips: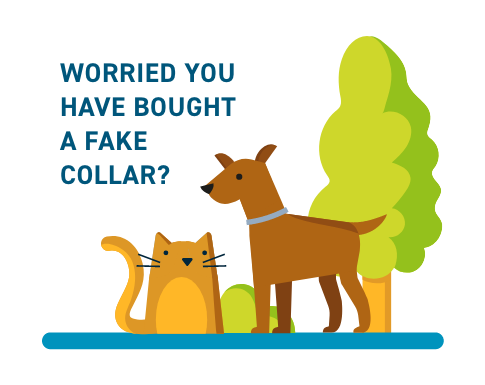 Counterfeiters produce what looks like an exact copy of a product to trick you into buying it. This is an illegal, money making activity with little regard for the quality and effectiveness of the products or the harm they may cause. The fake products might appear like a great deal at the time, as the pricing often seems attractive, but the lack of safe, effective ingredients often leads to treatment or prevention failure, resulting in a much higher long-term cost.
Examples are products that:
contain the correct active ingredient, however, either at a dosage that is too high or too low,
contain no active ingredients,
have false expiry dates,
contain an active agent other than the one specified,
are wrapped in forged packaging, blisters and/or contain falsified patent information.
The wrong drug, no drug, or bad dosage can pose a serious health risk to both your pet and your family.
Key common features of fake Seresto collars
The tin is stickered front and back
The tin is too small
Poor-quality printing
Missing expiry date or Lot number or both
The collar smells
The collar features a buckle
Lot number is missing from the collar
If you think you may have fallen victim to a counterfeiter and purchased a fake product, please do not put it on your animal, but instead report it at www.actionfraud.police.uk. If you require any advice, please contact our technical team on 01256 353 131 or email ElancoUK@elanco.com.
Frequently Asked Questions
Seresto Flea and Tick Control collar contains imidacloprid and flumethrin [NFA-VPS]. Further information is available from the datasheet at www.noahcompendium.co.uk or on request. Seresto, Elanco and the diagonal bar logo are trademarks of Elanco or its affiliates.© 2022 Elanco or its affiliates. For further information call Elanco Animal Health on +44(0)1256 353131 or write to: Elanco Animal Health, Form 2, Bartley Way, Bartley Wood Business Park, Hook, Hampshire, RG27 9XA, United Kingdom.