Thinking of getting a puppy? A rescue dog puppy could be just the option for you. Find out everything you need to know about providing a home for a rescue puppy.
Puppies are adorable. But the unfortunate truth is that thousands of puppies – and pregnant adult female dogs – end up in shelters and rescue centres around the UK every year. Most rescue puppies come from unplanned litters, and are given up or abandoned when their owners cannot give them the care they need.
So, if you are thinking of getting a puppy, why not consider a rescue centre to find the right one for you? Here's what you need to know.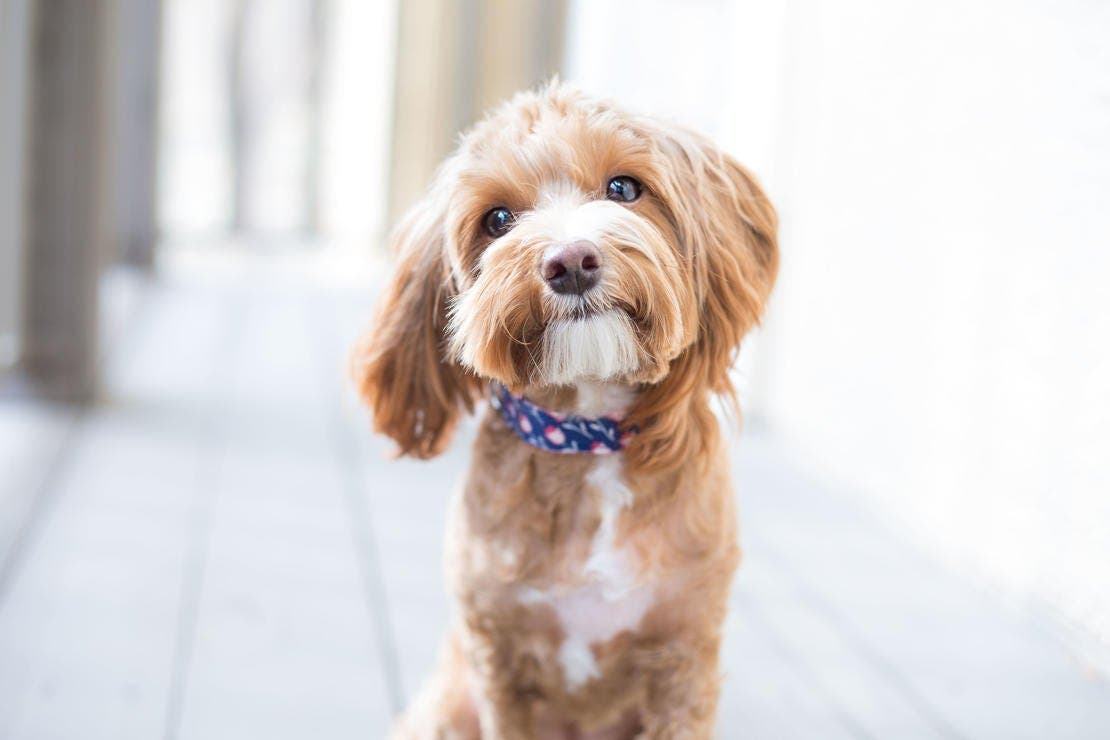 Rescue puppies are given a full health check
One of the great plus points about getting your puppy from a rescue centre is the peace of mind of knowing it's been thoroughly checked over by a vet, microchipped, treated for parasites such as fleas, ticks and worms, and given their first vaccinations. They may also be neutered, if old enough.
The centre will likely have started toilet training for the puppy and begun socialisation – that is, positively introducing him to new situations and people, and making a positive association with being around people.
Most centres also offer you great advice – before and after adoption – which can be a great help, particularly for first-time dog owners.
However, they will still need a lot of training
A puppy – whether from a rescue centre or somewhere else – will always need a lot of time and effort, particularly in the first few months. Among other things, you will probably need to finish house training and teach them basic behaviours and commands (stay, sit, come, wait etc.). You may think about going to puppy classes to get them up to speed nice and quickly.
And of course, the old saying that a puppy is for life is true. Dogs live on average for 10 to 13 years, so deciding to have a puppy is a long-term commitment.
The rescue centre will help to match you with the right puppy
Every rescue centre wants a happy outcome for all of its animals, and the key is finding the right animal for the right home.
As the Battersea Dogs and Cats Home puts it, "Our aim is to match you and your existing pets with a suitable companion using the experience of our expert rehomers."
Most rescue centres have galleries of available puppies and dogs that you can view online. This is a great place to start, but rescue centres will offer a consultation service with their experts to find exactly the right match for you.
The centre will ask you questions about your house, family lifestyle and what you are looking for, to make the best fit. It is likely that all members of the family will be asked to go and visit the puppy at the rescue centre, just to ensure the chemistry is right! They may also organise a home visit, just to check that your home is suitable for the dog you have in mind.
Puppies tend to go quite quickly!
It won't surprise you to hear that puppies are a very popular choice at rescue centres, so they generally go quite quickly.
Don't discount dogs of other ages. Older dogs can of course make excellent companions too.
If it doesn't work out, rescue centres will take the puppy back

Of course, this is a last resort. But the fact is, not every puppy rescue is successful. Sometimes a puppy doesn't settle well in its new home – for example, due to other pets already living there – and may have to go back to the centre. Rescue centres are willing to do this, and it is probably less of an issue with a puppy, as they are likely to be readopted.
Rescue centres are not the only option
Of course, there are other options available for getting a puppy beyond a rescue centre. For example, reputable, licensed breeders are also an option. Puppies may also become available from friends or neighbours with an unplanned litter. In this instance, remember that it is important not to take the puppy away from its mother too early (e.g. not before 8 weeks), and that you will need to contact a vet to take care of all the necessary health aspects (such as vaccinations, parasite prevention and, when he is old enough, neutering).
The plus sides of rescue centres are the care taken to match the right animal to the right home, the support provided, even after adoption, and the fact that you are helping a dog in need and freeing up a rescue place for another dog.
Will you give a rescue puppy his 'forever home'?
Ultimately, if you can find the right puppy for you and your home, the result will be a very happy, contented dog!
Many, many successful puppy and dog adoptions happen every day all over the UK, and there are many heart-warming stories.
For further essential information on buying a puppy, see our guide here!